Design Team Lead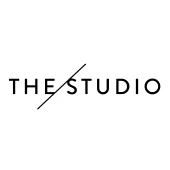 The/Studio
Design
Pasadena, CA, USA
Posted on Thursday, August 10, 2023
👋 About Us
At The/Studio, our vision is to empower individuals, regardless of their expertise, to unleash their creativity and bring their unique ideas to life through the production of custom products. We are committed to delivering top-quality customized products that not only exceed expectations but also provide a seamless and awe-inspiring experience via our exceptional team and AI-integrated systems. By shouldering the manufacturing burdens, we liberate our customers to focus on their true passions, driving them towards remarkable success and fulfillment. Together, we turn dreams into tangible realities and shape a world where creativity knows no bounds.
Our headquarters are in Los Angeles, California, but we are a truly global company with team-members across the U.S., Europe, South America, Africa, and Asia/Pacific. We have gone to a fully remote working platform so that we can attract the world's best talent.
All roles at The/Studio are 100% remote from anywhere in the world, as long as you have all your tools, and a fast, stable internet connection!
The Role
We are looking for a creative and highly driven Design Team Lead to manage our team of Graphic Designers and ensure high-quality design deliverables to our customers. As a Design Team Lead, you'll be responsible for communicating and maintaining overall productivity of the design team.
Our ideal candidate has good attention to detail, creative, and focused as this role requires nurturing a team as well as pushing the envelope in graphic design techniques and helping the team to deliver on their projects. As a Design Team Lead, you'll have a high impact in maintaining The/Studio's design service standards as you'll be expected to coordinate with different units in the company.
Ultimately, we are looking for a self-starter who can thrive in a fast paced start-up environment.
What You'll Do:
Oversees the creation of designs, creative concepts & overall success of the design projects worked by the team
Monitor daily and weekly productivity of every team member
Responsible for the maintenance and projection of the T/S branding direction across the website and all other creative materials.
Coach and mentor team members and ensure application of the best practices across the team
What We're Looking For:
Proven experience in leading a design team, preferably in a startup environment
Bachelor's/College Degree in Art/Design/Creative Multimedia, Advertising/Media, or equivalent is preferred
Experience with infographics and/or data presentation preferred
Proficient at translating abstract ideas into graphical representations
Mastery of Adobe Creative Cloud
Ability to constantly suggest and drive creative improvements
Experience working with distributed remote teams
Extremely versatile, dedicated to efficient productivity, and highly analytical
Has a startup mentality and is willing to test new ideas
Excellent communicator in written and verbal form
Remote-ready: owns a desktop/laptop with at least 8GB of RAM, noise-canceling headset, and a stable internet connection with at least 10mbps speed
💡 The/Studio's Company Values
👏 Intellectually curious - possesses a natural disposition and comfort to ask questions, challenge the status quo, and a desire to 'get to the bottom of things' if they see something not quite right
👏 Self-motivated with a meaningful reason to deliver excellence
👏 Good communication skills that enhance collaboration, minimize misunderstandings, and at a frequency that is appropriate for a remote team
👏 Radical candor - Coachable, accepting of constructive negative feedback and willing to provide constructive negative feedback where applicable
👏 Operates with a level of urgency - values immediate action where prudent, enables quick decision-making, swift problem-solving, and seizing opportunities in a dynamic business environment
👏 Natural customer centricity - has an affinity to always start their train of thought or analysis with the customer's perspective, bias towards talking to the customer to understand them
👏 Results-driven - focuses on achieving and exceeding measurable objectives
🔎 Our Typical Hiring Process
✔️ Submit an application. IMPORTANT: Please submit your resume/CV in English
✔️ Initial Chat with Global Recruiter
✔️ Hiring Manager Interview
✔️ Assessment/Case Study - if applicable
✔️ Final Interview
Note that every role is different, so the process may vary depending on the requirements of the role. Regardless of the result, we always inform candidates via email.
At The/Studio, we know that our Company's strength lies in the diversity of our team. The/Studio is an Equal Opportunity Employer and we welcome applicants from all backgrounds. Our policy is to provide equal opportunities for all applicants and individuals regardless of protected characteristics. We prioritize and maintain a fair, inclusive and equitable workplace free from discrimination, harassment, and retaliation.