UX Researcher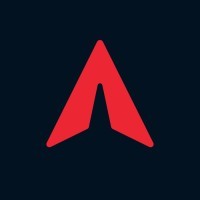 StellarFi
Design
Austin, TX, USA
Posted on Friday, May 26, 2023
Who We Are
StellarFi is the first and only credit-builder that reports all bill payments as credit directly to the three major credit bureaus. As a public benefit corporation, StellarFi sets out to close the wealth gap by making credit universally accessible. StellarFi members pay their bills on their own schedule, while automatically building credit simultaneously. StellarFi was founded by an experienced team that has built FinTech companies through to acquisitions and IPOs. Our team is looking for talented, creative thinkers who are passionate about our cause.
We are seeking a UX Researcher to join our growing UX Research team. As a UX Researcher, you will work closely with our research and product team to provide evidence-based insights that will help improve the user experience by studying our users' needs. You should have a qualitative research background, with an understanding of various quantitative research methods, and experience being a strong advocate for the UX Research process within an organization and across products. You should also have experience in interpreting research questions, creating research plans and studies, conducting generative and evaluative research, uncovering trends in research data, and creating actionable insights. You should be able to communicate results effectively and work collaboratively as part of a team.
If you are passionate about UX research and want to join a dynamic team that values innovation and collaboration, we encourage you to apply for this exciting opportunity.
Please submit your resume and portfolio detailing your experience as a UX Researcher. Only applications with portfolios will be considered!
Key Responsibilities
Plan and execute user research studies, including usability testing, surveys, interviews, and focus groups.
Analyze research data and present findings to stakeholders in a clear and actionable manner.
Organize and document findings in the research repository
Develop user personas, journey maps, and other UX deliverables to support design decisions.
Partner with designers and product managers to ensure that research insights are integrated into product designs.
Identify areas for UX improvement and make recommendations for design iterations.
Stay up-to-date with the latest UX research methodologies and trends.
Qualifications
Bachelor's or Master's degree in Human-Computer Interaction, Psychology, Anthropology, or a related field.
At least 3 years of experience conducting UX research studies.
A portfolio of UX Research case studies
Experience with a variety of research methods, including usability testing, surveys, interviews, and focus groups.
Familiarity with UX design principles and the ability to collaborate effectively with designers, product managers, and additional stakeholders.
Strong analytical skills and the ability to synthesize complex data into actionable insights.
Excellent communication and presentation skills.
The Stellar Way
Although we prefer our team to reside in Austin TX, we will gladly accommodate remote work. The StellarFi team is proud of our varying backgrounds, education levels, and world views. We value diversity and prefer nonconformists.
*We offer health insurance, dental, vision, and unlimited PTO. By submitting this application, you certify that the facts contained in your application are true and complete to the best of your knowledge. If you are employed, false statements on your application will be grounds for termination.