Live Personal Shopper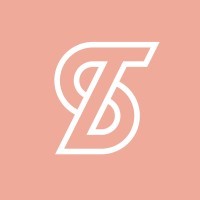 ShopThing
New York, NY, USA
Posted on Monday, November 20, 2023
About This Role:
ShopThing is seeking a full-time Live Personal Shopper in New York City! Reporting to the VP Growth, Shoppers, the Shopper will be responsible for the overall success of shopping events in the New York market, including scheduling and hosting events, managing deliverables, and ensuring back-of-house responsibilities are completed.
As a Personal Shopper, you will host live shopping events for our video marketplace through our ShopThing App! You'll work with our luxury partners to curate a selection of items in your market, film short videos showcasing the product, build relationships with partners and retailers, respond to customer inquiries and coordinate purchase orders with the fulfillment and operations team.
This is an exciting on-air position with a strong sales-focus - you will have monthly quotas to meet with events hosted, items posted and sales achieved. We offer a competitive salary, incentive plan and benefits (full-time). Our ideal candidate has experience in retail, loves fashion, and thrives on high growth and unlimited potential. The Shopper will need to be incredibly detail and task oriented.
Your Responsibilities will include:
Host on average a minimum of 5 shopping events per week, with an average of 50 products per event
Build relationships and work with retailers and store sales associates to curate a selection of products available for purchase by our customers daily
Build a loyal clientele through follower count on the ShopThing marketplace and customer service via app
Meet or exceed monthly sales goals as directed by ShopThing
Establish and maintain a high level of customer satisfaction by responding to customer inquiries (pre and post events) through chat via app
Develop long lasting relationships with sales associates and customers that lead to an increase in sales
Create and manage your shopping schedule, with regards to what retailers to visit and length of time spent at each location.
Adhere to quality and quantity standards, as directed by your manager and the ShopThing leadership team. Specific targets of events and products at any given time will be directed by ShopThing
Ensure accuracy and quality of products received for fulfillment purposes
Work cross-functionally to ensure successful completion and execution of events and order fulfillment
Your Skills and Qualifications Include:
Strong passion for shopping, fashion, style and luxury goods
Comfortable in front of the camera (on screen personality)
Strong product knowledge in the luxury space as well as trends
Requires 80%+ travel within your market
As a predominately iOS platform, an iPhone is required
Ability to work a flexible schedule including evenings, weekends and holiday availability
Strong customer service skills
Able to adapt quickly in an ever-changing start-up environment
Experience in retail, sales, fashion and entertainment is considered an asset
ShopThing is an equal opportunity employer. We are committed to creating an inclusive and welcoming environment for every person who walks through our doors. All employment is decided on the basis of qualifications, merit, and business need. ShopThing celebrates and embraces diversity.
As a member of the ShopThing team, you can expect:
A competitive salary based on experience
Health Insurance options including Medical and Dental benefits
An excuse to always look your best via our ShopThing employee discount on goods purchased though the app!
An inclusive and collaborative environment to join
An opportunity to be a part of building the future of live video in commerce in North America!
There's no such thing as a 'perfect' candidate. We're looking for an optimist with grit and determination, who is excited to face the challenges of a growing startup. ShopThing is the type of company where you can grow, and we encourage you to apply to us even if you don't 100% match the exact job description.
About ShopThing
We're on a mission to transform the way people shop and sell through live video commerce. Having raised our Series A financing round from top VCs, we are gearing up to take over the l-commerce space, one live shopping trip at a time, and bring the $430 billion gig economy to North America with the help of top-tier retail brands, influencers and 500,000+ users.