Fulfillment Operations Manager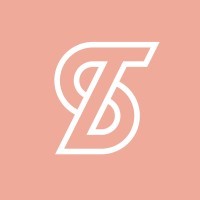 ShopThing
Operations
Canada
Posted on Friday, September 15, 2023
About This Role:
ShopThing is seeking a Fulfillment Operations Manager to oversee our Fulfillment and Customer Service teams based out of Toronto, Canada. Reporting to the the Director of Operations, you will be play a critical role in providing day-to-day support and oversight of our Toronto fulfillment operations. You will assist with providing business insight on 3PL, defining and analyzing key metrics to assess performance and drive efficiency. You will work cross-functionally to incorporate all operational policies, procedures and guidelines as may be required.
Our ideal candidate has experience in operations and supply chain, has managed teams/people, understands the fulfillment industry and is able to come forward with improvements. You are a self-starter, excited to be part of a growing start-up! In this role you will have an extraordinary impact on business operations and efficiencies. This is an on-site position 5 days a week, Monday to Friday 9-5PM.
Your Responsibilities Will Include:
Overseeing, managing, and leading a fulfillment centre based out of Toronto, in addition to working and supporting the US fulfillment operations based out of New Jersey
Effectively and safely managing the day-to-day warehouse operations including picking, packing, loading, shipping, receiving
Actively building, growing and maintaining all relationships with our freight partners (i.e Canada Post, FedEx, UPS, etc) and negotiate contracts and rates
Utilize data available and tools to help improve the day to day operations to enhance performance, reduce costs and optimize fulfillment flow
Have a keen eye for establishing processes and procedures that streamline and optimize day-to-day operations
Maintain the physical condition of the fulfillment centre to reflect cleanliness, efficiency, safety, and organization
Oversee KPIs and benchmarks to evaluate performance across fulfillment and customer service (i.e order cycle team, order picking accuracy, average email response time, etc).
Recruit, coach and train fulfillment associates and customer service, as requried to ensure departments are appropriately staffed and setup for success
Collaborate with the product/technology team on product enhancements/new features to ensure all operational implications are accounted for, and to reduce any flow disruptions
Point of contact for escalation across fulfillment and customer service inquiries
Work to and have an eye for minimizing loss due to product loss, damages, fraud and receiving errors through proper training on and execution of operational policies and procedures
Oversight of the fulfillment budget, including labor, equipment, and supplies, to optimize cost-effectiveness
Be a advocate to support operational strategy and innovation to drive business goals for revenue, operational performance, and profitability
Your Skills and Qualifications Include:
Minimum of 5+ years years of experience working in a warehouse/fulfillment operations capacity
Working in retail/ luxury fulfillment is considered an asset
Minimum 2 years of managerial experience in operations
Bachelor's degree, preferably in Business Administration, Supply Chain or Logistics
Excellent communication, organizational and people skills
Strong natural leadership skills with the ability to manage, motivate and deliver
Ability to pivot is a fast past, start-up environment
Self-starter mindset, and confident to make decisions independently when required to
Solid understanding of logistics and inventory management
Ability to multitask and support the team with fulfilling orders along side the team as required
Keen to grow and turn data into actionable insights
About ShopThing
We're on a mission to transform the way people shop and sell through live video commerce. Hailed as the next evolution in e-commerce by industry analysts, we're bringing this $430 billion gig economy to North America with the help of top-tier retail brands, influencers and 350,000+ customers.
2022/2023 Highlights:
🎉Successfully raised $10M in Series A Funding
📊 Continued company growth across all departments
⭐️ 4.7 stars in the App Store with over 1000+ reviews!
📈 Exceeded our 2021 yearly download & GMV targets in just 5 months!
📱Launched ShopThing VIP, our subscription-based membership program that offers special access, features and products to pass holders
📱Launched our Android App!
🛍 Expanded our shopper and influencer program to 2 new markets… and counting!
🌎 Amassed a social audience of 450,000+ (the largest audience of any live shopping marketplace in the world!)
There's no such thing as a 'perfect' candidate. We're looking for an optimist with grit and determination, who is excited to face the challenges of a growing startup. ShopThing is the type of company where you can grow, and we encourage you to apply to us even if you don't 100% match the exact job description.
ShopThing is an equal opportunity employer. We are committed to creating an inclusive and welcoming environment for every person who walks through our doors. All employment is decided on the basis of qualifications, merit, and business needs. ShopThing celebrates and embraces diversity.