Growth Manager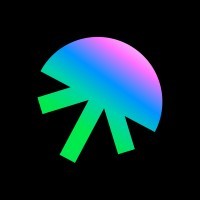 Jellysmack
Sales & Business Development
Paris, France
Posted on Friday, September 15, 2023
Jellysmack is a leading social media company focused on maximizing the revenue of creators on various social networks. We work with a diverse portfolio of creators and channels to drive growth and optimize their content strategies. We are looking for a talented and experienced Growth Manager to join our team and manage a group of performance managers.
As a Growth Manager at Jellysmack, your primary objective will be to oversee a team of performance managers responsible for maximizing the revenue of our creators' pages/channels. You will develop growth strategies, ensure video selection aligns with current trends, and coordinate video post-production with our talented post-production team.
What You Can Expect
Manage a team of performance managers and provide guidance and support in maximizing revenue for assigned portfolios.
Oversee the P&L of the portfolios, ensuring revenue targets are met and profitability is maintained.
Develop and implement growth strategies for creators' pages/channels to drive engagement and revenue.
Stay up to date with industry trends and implement best practices to optimize content performance.
Coordinate with the post-production team to ensure high-quality videos are produced efficiently.
Monitor key performance indicators (KPIs) and provide regular performance reports to stakeholders.
A Little About You
Proven track record of driving revenue growth and maximizing profitability.
Excellent analytical and problem-solving skills, with the ability to leverage data to drive informed decision-making.
Strong communication and leadership abilities to effectively manage a team and collaborate with cross-functional teams.
Skills and Qualifications
5 to 7 years of relevant experiences
Previous experience at social media companies, with a focus on growth or revenue strategy, preferably on platforms like Facebook.
Strong understanding of social media algorithms and trends, with the ability to adapt strategies accordingly.
The Perks
Restaurant vouchers: (Swile Mastercard: 9.52€ per day worked; 60% is covered by Jellysmack)
An unlimited metro card (Pass Navigo): 50% reimbursed upon receipt
Healthcare coverage (Mutuelle Alan Blue): 60% covered by Jellysmack
We are Jellysmack, the global creator company, and we're obsessed with helping creators Go Bigger.
We believe that creators are the future of entertainment, and we are on a mission to elevate them to their highest potential across social platforms like Facebook, Instagram, Pinterest, Snapchat, TikTok, YouTube, and beyond.
We use technology, data, and expertise to turn the talented video creators of today into the digital icons of tomorrow.
Our powerful AI detects and develops the most promising creators, inviting only the best on a life-changing journey to skyrocket their social growth and build long-term success.
Through multi-platform distribution, financial backing, streaming television syndication, content ideation, brand partnerships, and more, Jellysmack provides the all-encompassing infrastructure that the world's top creators need to maximize their value.
Our industry-leading solutions impart the gift of time and empower our elite community of creators to prioritize their passion. Our exclusive roster includes names like MrBeast, Bailey Sarian, Brad Mondo, The Try Guys, KallmeKris, Junya, and Luisito Comunica.
We're extraordinarily proud of the company we've built and our numerous awards, including: Fast Company's Most Innovative in Social Media (2023) and #1 Most Innovative Company in Video (2022), Digiday's Best Distribution Strategy (2023 Video and TV Awards) and Best Social Management Platform (2022 Technology Awards). We have also been recognized by Forbes and Built In as one of the best places to work in the United States. Our people are Jellysmack's greatest competitive advantage, and we'll continue to invest in our people-first culture.
Ready to be part of a great human adventure?
We're dedicated to making the best working environment possible for our people. All you have to do is apply; we are ready to let you show off your talent!