Senior Manager, Post-Merger Integrations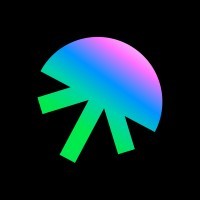 Jellysmack
Washington, DC, USA
Posted on Thursday, August 24, 2023
At Jellysmack, we're an optimistic crew who naturally goes the extra mile, has a glass-half-full mindset, and sees challenges as opportunities. We look for positive people who think outside the box, are inventive, bold, lead change, and believe that teamwork matters. We offer the career opportunities and fast-paced, exciting environment of a growth company where you can make a direct impact on our product and customers.
We are already able to solve many of the pain points that creators face: growing an audience, optimizing content, and getting monetized but we would like to both diversify our monetization engine and scale up our content portfolio. We are planning to do so organically and through M&A.
Thus, we are seeking a highly motivated and organized Senior Manager, Post-Merger Integrations to join our growing team. This crucial, individual contributor role will lead our M&A operational integration practice. He/she will work cross-functionally starting before the acquisition of new businesses through the transition to business as usual. They will be responsible for the development and execution of a comprehensive plan for each acquisition (including the playbook, approach, and key milestones) while also assisting with the day-to-day execution of the integration process, pre-integration diligence and driving proactive issue resolution.
What You Can Expect
First and foremost, you will maximize the value of M&A targets by developing and setting up an M&A integration playbook including processes, methodologies, tools, and best practices to accelerate speed and effectiveness of future integrations.
You will guide cross functional teams (including Finance, People, Legal, IT, Brand, Business Operations etc…) providing clear direction such that everyone understands what their role is and remains focused on the right things at the right time during the M&A integration project.
You will be a project manager that defines deliverables and provides visibility to project progress (milestones, risks), budget, synergies, KPIs as well as proactively manages issues, risks, action items, etc.
You will facilitate collaboration sessions to address key integration concerns and seek solutions with cross functional parties –both from acquired entities and Jellysmack.
You will be a self starter who can take a corporate first approach and be uniquely flexible to maneuver where other managers cannot. You will be expected to determine what to do, where to focus and who to contact.
A Little About You
You love solving complex problems. You have a variety of PMI project management experience and know how to organize company-wide change through alignment, storytelling and connecting the dots. Graduate degree in business administration
Experience of post-merger integration of content related business (gaming, media production, social media, etc)
Strong verbal and written communication skills.
Ability to synthesize data into meaningful insights that drive successful business actions.
Empathy & people orientation
Skills and Qualifications
Bachelor's degree in business or a related field
8+ years of business experience including 4+ years of demonstrated work in project management and M&A integration
Experience of working through change in complex environments while maintaining healthy and productive relationships with all stakeholders.
Ability to manage complex projects in multicultural environment
Proficiency with financial statement analysis
The Perks
Competitive healthcare coverage
401K match
Early Summer release Fridays
Paid volunteering: 1 day dedicated to supporting a cause of your choice
Company sponsored wellness programs and events
Cell phone/internet reimbursement
We are Jellysmack, the global creator company, and we're obsessed with helping creators Go Bigger.
We believe that creators are the future of entertainment, and we are on a mission to elevate them to their highest potential across social platforms like Facebook, Instagram, Pinterest, Snapchat, TikTok, YouTube, and beyond.
We use technology, data, and expertise to turn the talented video creators of today into the digital icons of tomorrow.
Our powerful AI detects and develops the most promising creators, inviting only the best on a life-changing journey to skyrocket their social growth and build long-term success.
Through multi-platform distribution, financial backing, streaming television syndication, content ideation, brand partnerships, and more, Jellysmack provides the all-encompassing infrastructure that the world's top creators need to maximize their value.
Our industry-leading solutions impart the gift of time and empower our elite community of creators to prioritize their passion. Our exclusive roster includes names like MrBeast, Bailey Sarian, Brad Mondo, The Try Guys, KallmeKris, Junya, and Luisito Comunica.
We're extraordinarily proud of the company we've built and our numerous awards, including: Fast Company's Most Innovative in Social Media (2023) and #1 Most Innovative Company in Video (2022), Digiday's Best Distribution Strategy (2023 Video and TV Awards) and Best Social Management Platform (2022 Technology Awards). We have also been recognized by Forbes and Built In as one of the best places to work in the United States. Our people are Jellysmack's greatest competitive advantage, and we'll continue to invest in our people-first culture.
Ready to be part of a great human adventure?
We're dedicated to making the best working environment possible for our people. All you have to do is apply; we are ready to let you show off your talent!