Manager, Creator Training and Success - Network Media - based in Las Vegas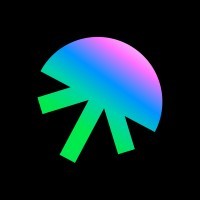 Jellysmack
Marketing & Communications
Las Vegas, NV, USA
Posted on Thursday, July 20, 2023
About Network Media
At Network Media we make fun and entertaining videos for Facebook, TikTok, YouTube and more. We are a high-growth creator content company with a proven creator development system and support community that accelerates new creators looking to build out their careers across social video platforms.
Recently acquired by the global creator company Jellysmack, the partnership will leverage Jellysmack's technology and data-driven creator expertise to accelerate Network Media into new genres and across even more platforms. Join our team and be part of our mission to revolutionize the creator industry, unlock the potential of talented individuals, and shape the future of social video content creation.
Role Overview
Network Media is actively hiring a Manager, Creator Training and Success to join their team! This role will be an in-office position, based in Las Vegas, NV.
Your main job will be teaching creators to film and publish viral videos. You'll mostly be behind the camera, but you'll be on camera as well delivering trainings.
You will be responsible for compiling, editing, and updating a 'training bible,' used to teach people how to make videos. You'll also be synthesizing the info in the bible into training videos, newsletters, social media posts and in person events.
You'll train creators in our programs, identify appropriate learning tools and resources, and design and deliver a comprehensive and streamlined onboarding program and on-going creator education program.
Responsibilities
Work with CEO to understand the overall vision for the training strategy
Gather all existing content and materials used to train creators across various platforms
Partner with key stakeholders to understand the needs and current gaps in onboarding creators
Develop a plan to execute the strategy and define a roadmap
Create the training content across all formats, including writing, shooting and editing of videos
Deliver training both live and virtually in partnership with the CEO
Assess the training results and updates required on a weekly basis and make improvements and revisions where necessary
Regular daily updates around training and feedback in our creator online groups
Qualifications
Must have a passion for creating content and a presence across social media platforms with a fair number of followers on at least one
Experience with shooting and editing videos
Previous leadership experience
Excellent verbal and written communication
Knowledge of and experience in the creator/media/entertainment space
5+ years experience in creating training content and materials preferred
Video applications preferred; after all, we are a video company!
#LI-Onsite