Sr IT Ops Specialist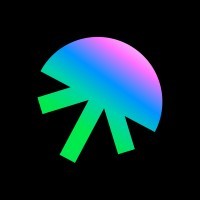 Jellysmack
IT, Operations
Paris, France
Posted on Monday, June 5, 2023
Jellysmack is looking for a new IT Engineer to join our IT team. You will be in charge of designing, implementing, managing and maintaining key systems of our IT infrastructure. Such systems include: Identity & Access Management, Enterprise Mobility Management (EMM/MDM) and SaaS Operations.
You will be part of a larger program to provide for the best-in-class employee experience, with initiatives like building Zero-Touch provisioning/unprovisioning or Zero-Trust network access. You will report directly to our IT Director, and benefit from a great autonomy to audit our current systems and processes, as well as propose areas of improvement.
We provide IT services to a large number of users, hence a great amount of rigor is required to thoroughly prepare for testing and deployments. This role is based in Paris, and the IT team is working from various locations and time zones. This is why we're looking for someone able to work asynchronously and document their work. Documentation will be key to all the scopes of this role: audit/discovery, implementation, processes, changes etc.
What You Can Expect
Work on key IT Systems
Manage, update and secure our fleet of devices
Provide for higher level of support (L3)
Automate our processes through workflows and NoCode applications
Skills and Qualifications
You have worked in fast-paced environments (startup, scaleup, enterprise)
You have already managed an IAM, OKTA preferably
You are familiar with a Mac based environment
You have already managed an MDM
You are great at documenting
Tech Stack
Google Workspace
Okta
Slack
Notion
Freshservice
Make
Workday
Monday
We are Jellysmack, the global creator company, and we're obsessed with helping creators Go Bigger.
We believe that creators are the future of entertainment, and we are on a mission to elevate them to their highest potential across social platforms like Facebook, Instagram, Pinterest, Snapchat, TikTok, YouTube, and beyond.
We use technology, data, and expertise to turn the talented video creators of today into the digital icons of tomorrow.
Our powerful AI detects and develops the most promising creators, inviting only the best on a life-changing journey to skyrocket their social growth and build long-term success.
Through multi-platform distribution, financial backing, streaming television syndication, content ideation, brand partnerships, and more, Jellysmack provides the all-encompassing infrastructure that the world's top creators need to maximize their value.
Our industry-leading solutions impart the gift of time and empower our elite community of creators to prioritize their passion. Our exclusive roster includes names like MrBeast, Bailey Sarian, Brad Mondo, The Try Guys, KallmeKris, Junya, and Luisito Comunica.
We're extraordinarily proud of the company we've built and our numerous awards, including: Fast Company's Most Innovative in Social Media (2023) and #1 Most Innovative Company in Video (2022), Digiday's Best Distribution Strategy (2023 Video and TV Awards) and Best Social Management Platform (2022 Technology Awards). We have also been recognized by Forbes and Built In as one of the best places to work in the United States. Our people are Jellysmack's greatest competitive advantage, and we'll continue to invest in our people-first culture.
Ready to be part of a great human adventure?
We're dedicated to making the best working environment possible for our people. All you have to do is apply; we are ready to let you show off your talent!