Director, Content Acquisitions, Strategy & Integrations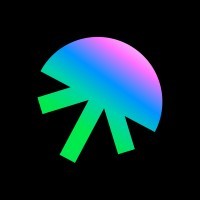 Jellysmack
Los Angeles, CA, USA
Posted on Thursday, April 13, 2023
We are already able to solve many of the pain points that creators face: growing an audience, optimizing content, and getting monetized but we would like to both diversify our monetization engine and scale up our content portfolio. We are planning to do so organically and through M&A.
As part of the team managing Jellysmack's acquired content and their supporting monetization pillars, the Director, Acquired Acquisitions, Strategy & Integration will be the business and strategic engine providing support, insight and recommendations to executive decision makers. This role will evaluate the strategic businesses throughout the entire process. This includes market landscaping, competitive analysis, synergy assessment, integration playbook development, consideration of business opportunities, project management, sourcing and marketing to targets, pitch decks to targets and conducting financial modeling.
Proactive, pragmatic and structured, the selected candidate will be the subject matter expert for all acquired content businesses. S/he will deliver a smart integration of the teams joining Jellysmack by identifying and leveraging expertises, prioritizing business opportunities, supporting collaboration with other departments and ensuring a strong consistency with the overall strategy.
What You Can Expect
Lead strategic work around the content acquisitions to ensure the right assets are acquired with the right structure and proper plan for integration and growth.
Understand the key business drivers as well as predicting, identifying, and managing key issues and risks through insights, factual conclusions and advice.
Identify the strengths and areas of improvements of the acquired content companies to suggest and deliver scalable initiatives in alignment with the overall company strategy and operations.
Work alongside the Corp Dev team throughout acquisitions of content companies to provide guidance, participate in diligence, and form relationships with targets.
Project manage these integrations, ensuring quality on deliverables, as well as managing counter-parties to ensure integration milestones are understood and a plan exists to meet them.
Define playbook, KPIs and Milestone for the integration of the assets to ensure we meet deal targets.
In collaboration with the Corp Dev Post Merger Integration team, ensure an efficient integration of the creative assets following our playbook.
Map and optimize existing processes to ensure a smooth integration
A Little About You
You believe in deal-driven growth and are passionate about the power of creator content.
You love solving complex problems and building successful digital media companies.
You have exceptional analytical, strategic, organizational and project management experience and know how to lead company-wide change through alignment, storytelling and connecting the dots.
Skills and Qualifications
Bachelor's degree in business or a related field.
7+ years of experience
3+ years of demonstrated experience in digital M&A and strategy
4+ years of working in digital media (preferably social media video) at a business operations level
Strong numerical, financial and modeling skills
Balanced commercial judgment and an ability to generate creative solutions to problems
Strong project management and track record
Experience of leading change in complex environments while maintaining healthy and productive relationships with all stakeholders
Ability to manage complex projects in multicultural environment
Proficiency with project management/change management systems, tools and best practices
The Perks
Competitive Healthcare coverage
Early Summer release Fridays
401K match
Paid volunteering: 1 day dedicated to supporting a cause of your choice
Company sponsored wellness programs and events
Cell phone/internet reimbursement
A $300 USD allowance for your home office
Preferred Skills/Qualifications
MBA
Experience with strategy, M&A and post merger integration of content related businesses (gaming, media production, social media, etc) and their monetization systems (advertising, consumer products, licensing, production, events, etc.)
Strong verbal and written communication skills.
Ability to synthesize data into meaningful insights that drive successful business actions.
Empathy & people orientation
We are Jellysmack, the global creator company, and we're obsessed with helping creators Go Bigger.
We believe that creators are the future of entertainment, and we are on a mission to elevate them to their highest potential across social platforms like Facebook, Instagram, Pinterest, Snapchat, TikTok, YouTube, and beyond.
We use technology, data, and expertise to turn the talented video creators of today into the digital icons of tomorrow.
Our powerful AI detects and develops the most promising creators, inviting only the best on a life-changing journey to skyrocket their social growth and build long-term success.
Through multi-platform distribution, financial backing, streaming television syndication, content ideation, brand partnerships, and more, Jellysmack provides the all-encompassing infrastructure that the world's top creators need to maximize their value.
Our industry-leading solutions impart the gift of time and empower our elite community of creators to prioritize their passion. Our exclusive roster includes names like MrBeast, Bailey Sarian, Brad Mondo, The Try Guys, KallmeKris, Junya, and Luisito Comunica.
We're extraordinarily proud of the company we've built and our numerous awards, including: Fast Company's Most Innovative in Social Media (2023) and #1 Most Innovative Company in Video (2022), Digiday's Best Distribution Strategy (2023 Video and TV Awards) and Best Social Management Platform (2022 Technology Awards). We have also been recognized by Forbes and Built In as one of the best places to work in the United States. Our people are Jellysmack's greatest competitive advantage, and we'll continue to invest in our people-first culture.
Ready to be part of a great human adventure?
We're dedicated to making the best working environment possible for our people. All you have to do is apply; we are ready to let you show off your talent!