Emerging Companies and Venture Capital Associate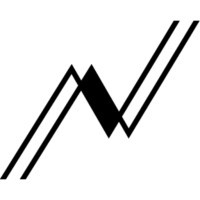 Bowery Legal
Legal · Full-time
New York, NY, USA
150,000 – 200,000 USD per year
Posted on Wednesday, July 26, 2023
Bowery Legal, an Interplay Co-founded Company, is seeking an Associate to join the team in New York City.
About Bowery Legal:
Bowery Legal was founded by serial entrepreneurs who have spent our lives building and advising startup companies. Being founders ourselves, we understand what it's like to start a new venture, and in particular all of the confusion and anxiety that entrepreneurs can experience when it comes to the law. Bowery Legal provides clients with a strategic mix of legal and commercial advice that every startup company needs.
About the Role:
Bowery Legal is looking for a talented attorney with relevant in-house and/or law firm experience in transactional and corporate law. The attorney will primarily be responsible for handling emerging companies and venture capital related matters including entity formation and setup, equity and debt financings, commercial contracts, corporate governance, "outside general counsel" responsibilities and other general corporate matters. The attorney will work closely with the Managing Partner and other business team members on a regular basis.
Who We're Looking For:
We're focused on culture first. We want someone with a soul. Someone who is organized and transparent. Someone without ego. We're looking for someone we want to hangout with, laugh with and work with.
We bet on raw talent over tenure. That said, what we want most is someone that's hungry. That's more important to us than years of experience. Other basic qualifications:
Strong academic credentials including a J.D. from a top law school and membership in the New York state bar is required.
Candidates need to have a minimum of two years of experience with a top national law firm or in-house with a technology company.
Strong project management, communication and analytical skills are a must, as are strong communications skills (oral and written).
Ability to work independently but remain connected in a remote work environment is critical if the attorney works remotely from other team members.
Bowery Legal is an equal opportunity employer.